Meet the Horses
Meet our Horses and Ponies!
---
Riding School Horses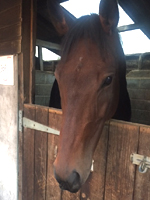 BeBop
BeBop is a 16.1hh thoroughbred 13 year old bay mare.

She used to race in her younger years and now is a great all rounder. BeBop likes to try new things and is forward-going. Great in all ways.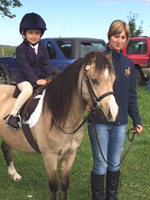 Boyo
Boyo is a 11hh dun gelding, 11 years old.

He is sweet natured although likes to nudge people a lot.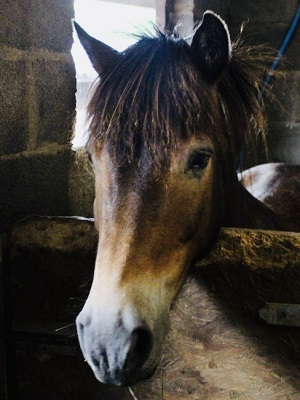 Brian
Brian is a 12.2hh 15 year old Exmoor pony.

Brian is a great first pony on and off the lead rein. Suitable for our young riders. Like most little ponies Brian can be a little nippy at times.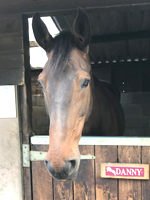 Danny
Danny is a 17hh 15 year old bay gelding.

Danny is a good all-rounder and used to compete BSJA show-jumping.

Danny is easy going and suitable for all levels of riders.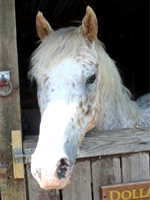 Dollar
Dollar is a 10 year old and 13.2hh spotted pony.

Dollar has been with the riding school for several years and still loves his job. Dollar is popular with the riding school children.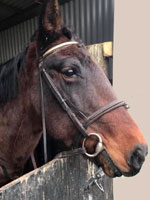 Indie
Indie is a 15.1hh 16 year old Trotter Cross Bay Mare.

Indie has a really kind nature. She joined the riding school in Dec 2020. Indie enjoys helping teach older children and adults to ride.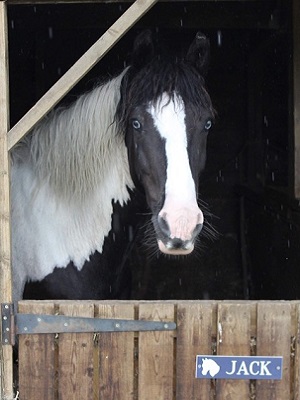 Jack
Jack is a 14.1hh 9 yr old piebald gelding.

Jack is great for all abilities and loves SJ, XC and hacking.

Suitable for all abilities 4 years plus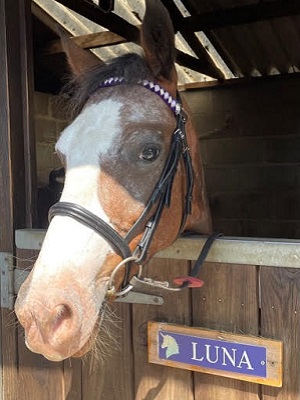 Luna
Luna is a 13.2hh 9 yr old appaloosa mare.

Luna is Lucy's daughter's pony that will sometimes be used in the school. Luna goes to shows with Isabelle and is happy to do most things. She loves hacking, jumping, xc, games etc.

Suitable for all abilities 4 yr plus.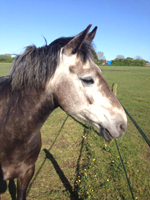 Odin
Odin is a 14.1hh new forest pony and is 13 years old.

Odin is blind in one eye but this does not affect his abilities at all. Odin is good at all disciplines and enjoys the riding school.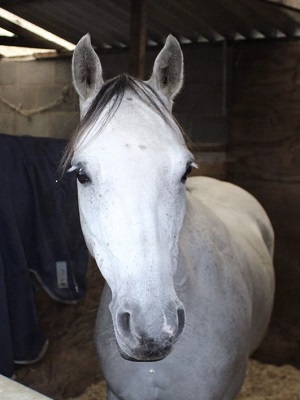 Plum
Plum is a 12.2hh 7 year old dapple grey mare.

Plum is Lucy's sons pony that will sometimes be used in the school. Plum is currently showing Charlie the basics of riding and Is showing how great she can be as a beginner pony. Plum can be a lively forward pony that loves to jump and hack. Plum is suitable for children of all abilities from age 2 to 12 years old.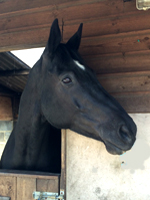 Puffin
Puffin is a 16.3hh 17 year old Trekehner x TB black gelding.

Puffin has enjoyed show jumping with Lucy but is now enjoying Semi retirement. Puffin sometimes works in the riding school to keep him active.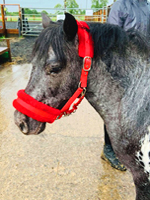 Ratti
A friendly 10.2hh eight year old pony just right for our smaller riders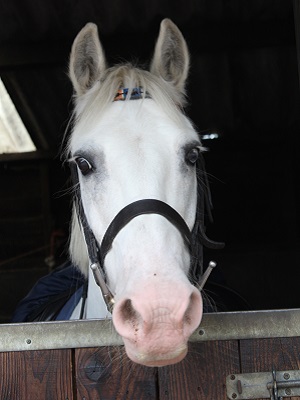 Rudi
Rudi is a 13.2hh 14 year old pony.

I am owned by Jasmine and used in the riding school. I am a good all-round pony and enjoy helping teach all riders from beginners to experienced.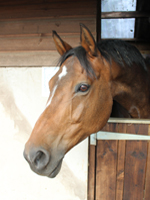 Summer
Summer is a 16.3hh 22 year old warmblood mare.

Summer is bay and has a white stripe on her face. Summer is forward going and loves jumping. Summer used to compete in BSJA show jumping in her youth.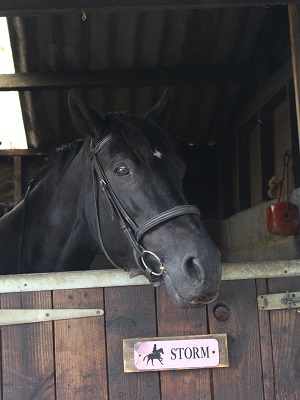 Storm
Storm is a 14.2hh 18 year old Black welsh Section D Mare.

Ideal for beginners and advanced riders. A great confidence giver and very popular in the riding school.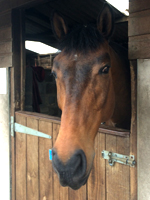 Tiny
Tiny is a 15.2HH 19 Year old German Warmblood.

Tiny has been with Lucy since he was 3 years old and is her super star.

Tiny has evented and came 3rd in the County in the under 18 year old Riders with Lucy. He has won many prestige Championship show jumping events including winning at Blue Chip and Aintree. Tiny has won over £2000 in prize money and is now a grade B showjumper.

Tiny now has arthritis and will be semi retiring and used occasionally in the riding school.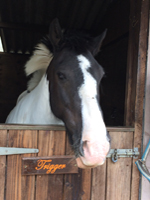 Trigger
Trigger is a 14.1hh 18 year old cob gelding.

Trigger is 'piebald' and has a white blaze. Trigger enjoys flat work and hacking out as well as jumping and cross country which are his favourite.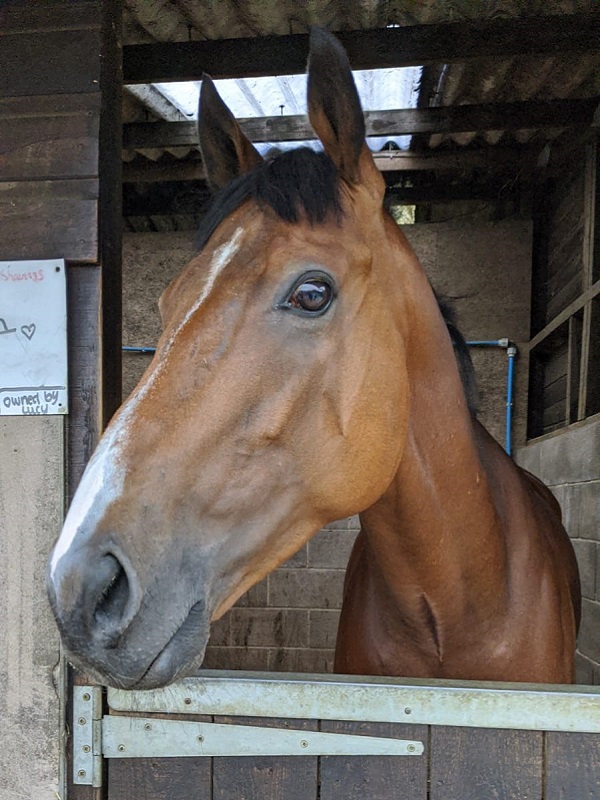 Zebedee
Zeb is a 16.1hh 7 year old Thoroughbred.

Zeb was a racehorse until May 2021 and has now been retrained. Zeb is suitable for experienced riders in the riding school. Lucy plans to do eventing with him in the near future.

Lucy's Horses & Competition Horses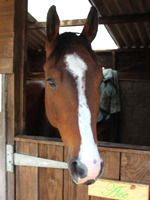 Ace
Ace is a 16hh 11 year old KWPN warmblood.

I'm one of Lucy's main competition horses and I am competing up to 1.15m. I have been with Lucy since I was 4 years old.

I have been to championship finals every year and been placed. I have had many setback with my health but hoping to be at the championships again this year.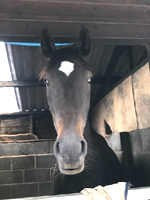 Beauty
Beauty is a 16.2hh 6 year old KWPN warmblood.

My mum is Zarina. Sadly after showing a lot of promise show jumping my competing journey started and finished very quickly due to an injury. Therefore I hope to become a Mum in the future.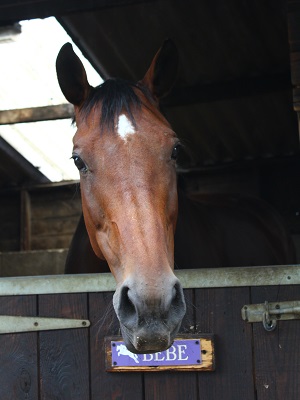 Bebe
Bebe is a 17h, 11 year old KWPN Warmblood.

I am Lucy's event horse and have been with Lucy since 2017. Our best result til 2021 was finishing 3rd at a BE90 event qualifying for the regional finals where we finished 7th.

I had colic surgery in 2021 and now getting back fit to event again.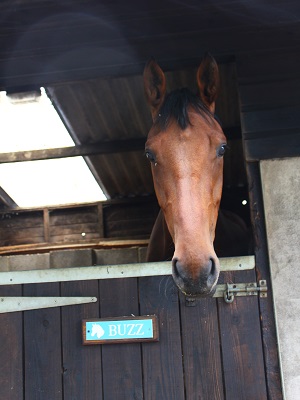 Buzz
Buzz is a 3 year old 17hh KWPN warmblood.

In 2021 I started my riding journey. My mum is Zarina and Lucy is looking forward to Show jumping with me in the future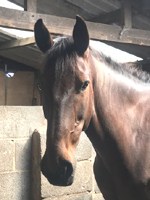 Dazzle
Dazzle is a 16.1hh 8 year old KWPM warmblood.

My mum is Zarina. I compete regularly with Lucy and am now in the newcomers section jumping heights of 1.10m.

I have qualified for amateur champs and Lucy will be taking me there later this year.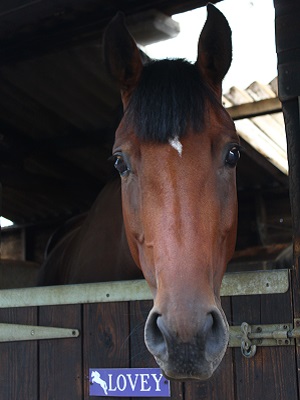 Lovey
Lovey is a 16.1hh 6 year old KWPN warmblood.

I am Lucy's newest member of the team I arrived Feb 2020.

I started my show jumping career in August 2020 and have already achieved 3rd in a grand prix 1.10m competition.

I have qualified for amateur champs and Lucy is taking me there later this year.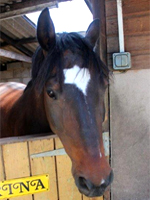 Zarina
Zarina is a 16.1hh 17 year old KWPN warmblood.

I used to be one of Lucys showjumpers and have been with Lucy since I was 4 years old.

I finished my riding career in 2012 and bred three beautiful horses, Dazzle, Beauty and Buzz.