About Us
Wapley Riding School Ltd and Wapley Stables Ltd are a friendly and professional 5 star licensed riding school and livery yard situated near the village of Westerleigh, just off the B4465 towards Codrington.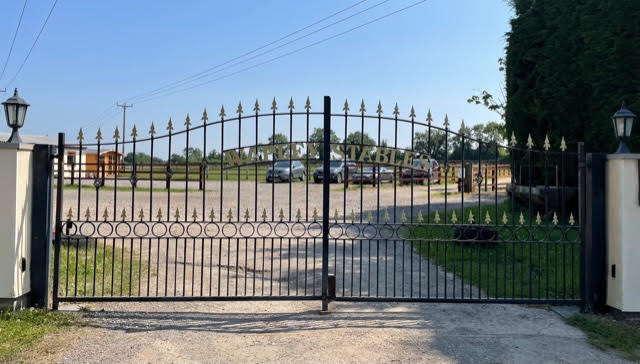 The Riding School is run by Lucy Hewlett who is a BHS II Qualified instructor and assisted by many experienced grooms and instructors.

We teach riders of all levels from complete beginners to experienced riders from four years of age upwards. We offer events for pre-school children with our mini stars saddle clubs. We also have a range of events and courses for all ages including show jump clinics, LH academy, Own a pony days and many more. Please see our Events and Courses pages.

Lucy is also available for freelance teaching on your own horse at your yard or at Wapley Stables. Lucy is registered and Insured through the BHS. Lucy has competed at many events nationwide including a win at Aintree and Blue Chip championships.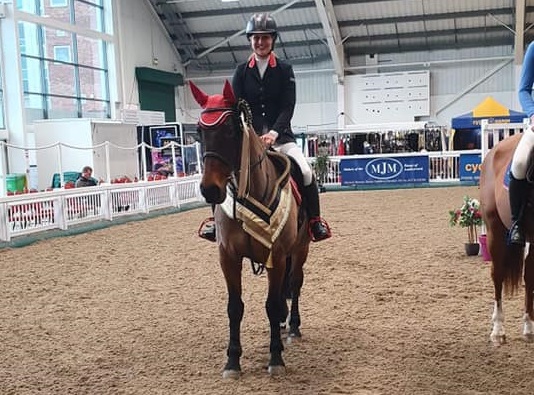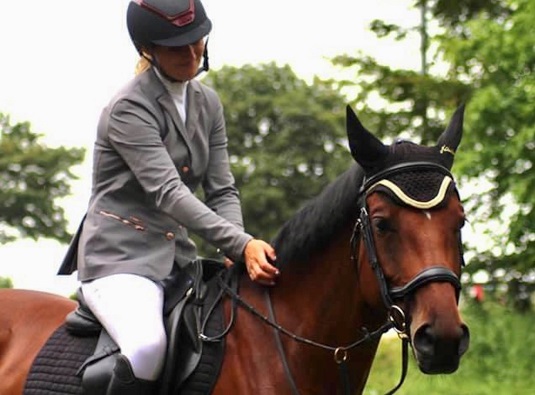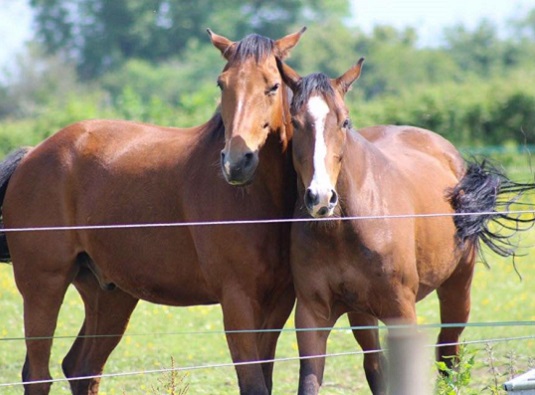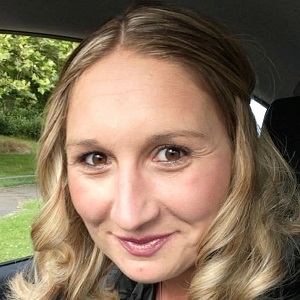 Lucy Hewlett BHSII
Lucy Hewlett is a BHS II riding instructor at Wapley Stables. Lucy owns 6 horses who she competes including 1 event horse, 4 show jumpers and a 3 year old who she is producing to eventually compete.

When Lucy was 16 she went to junior pony trails and trained with the GB event team. Lucy went to final selections where she was asked to run as an individual travelling reserve in Ireland. Unfortunately Lucy sold her pony and was unable to go.

Lucy has won blue chip and national amateur championships. As an 18 year old she came 3rd in the country in the under 18 championship.

Lucy has many qualifications in the equine industry such as a level 5 diploma in coaching horse riders for competition, BHS stage 4 senior coach in complete horsemanship and Intermediate Stable Managers Certificate.

When Lucy isn't out competing she is teaching. Lucy not only teaches individuals but also teaches fun group sessions such as canter banter, pony camp and own a pony days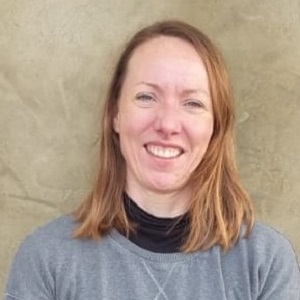 Corinna
Corinna is a stable groom at Wapley stables and has been part of the Wapley team since 2018. Corinna is trained in First aid.

Part of her role is to welcome riders and visitors to the yard and ensure the horses are well looked after and ready for their lessons.

In her spare time she enjoys taking long relaxing hacks with her daughter.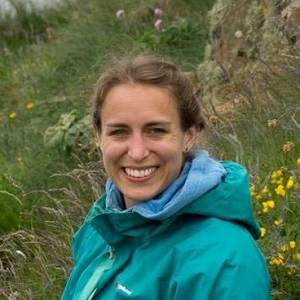 Elisabeth
Over the last few years as an avid rider and now instructor at wapley I have really enjoyed the technical aspects of not only riding but schooling of horses as well.

The many challenges of dressage and show jumping provide endless hours of training for both horses and riders and I love accompanying people on that journey be they young or more advanced in years.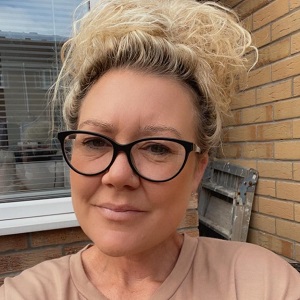 Jo
Jo starter off at Wapley Stables with her daughter and not long after became admin for the yard.

Jo's role at Wapley Stables is to make sure all customers get a warm welcome when they come to the yard. Jo also makes sure that all phone calls are answered and all lessons are booked correctly.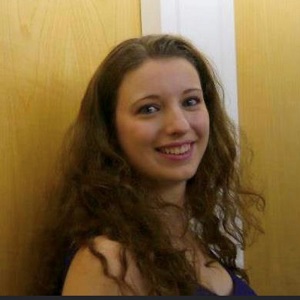 Lia
I am an instructor at Wapley and joined the team in June 2021. I have been riding for over 20 years, doing a bit of everything from jumping to dressage. In my youth I competed and won a few rosettes at local shows in showing and dressage.

I love spending as much time as possible with horses on the ground and in the saddle, I particularly enjoy finding imaginative polework exercises use in both my own riding and in lessons! I really enjoy being part of the wapley team and helping children and adults learn to ride.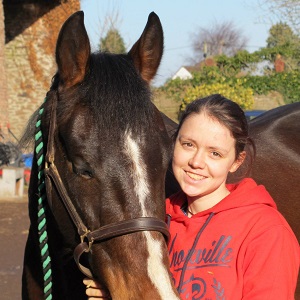 Roxy
I have been riding since I was 10 years old. I started breaking in horses at the age of 13 and haven't looked back. I have worked with some great equestrian professionals and had an ex Kings troops as my instructor.

I really love looking into technique and rider, and horse biomechanics really interests me. I have owned and competed over the years and have thoroughly enjoyed it.

I have been teaching at Wapley on and off since 2013 and love passing on what I know to the riders giving them the best start to their riding. I love teaching all riders from complete beginners to those who just need to tweak a few things. Everyday is a learning day and having a job that is a passion makes every day I teach exciting. I am proud of all my students with how far they come.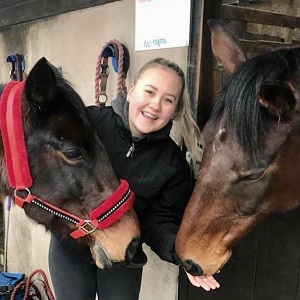 Shay
Shay started off at Wapley Stables with her loan horse Indie. Not long after Shay became employed as the yard cover.

Shay is also Lucy Hewlett's apprentice and her role is apprentice instructor and stable groom. Shay runs a club called mini stars saddle club which she loves.

Shay is hoping to gain more qualifications throughout her apprenticeship and eventually go out competing with Lucy.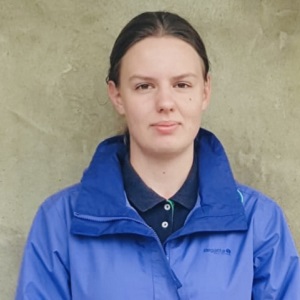 Ola
My love for horses started from a young age and I started riding when I was 9. I am bilingual and can speak both English and Polish fluently.

I have completed a Level 3 Extended Technical Diploma in Equine Management in which I gained qualifications and skills I am now able to utilise in this industry.

In my first year, the course allowed me to gain experiences on a variety of yards including racing studs, 4* eventing and fast pace hunt yards. I learnt how to assess the horse's way of moving and how it can be improved through lunging, long reining and training aids, as well as coaching riders to help them improve.

During the second year, I completed my work experience at Wapley, where I have volunteered since 2015. Throughout my work experience I gained all the skills required to care for the horses and maintain their environment to a high standard. I am now studying Equine performance and rehabilitation at University.

I am certainly enjoying my job as an instructor and part time groom at Wapley and am constantly learning new skills. It is a pleasure to work with these amazing horses and alongside such friendly and knowledgeable individuals.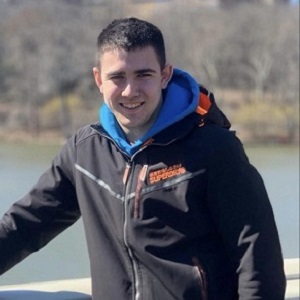 Nathan
Nathan has been helping at Wapley Stables on Saturdays for just over a year ensuring the horses are cared for and yard tidy.

Outside of Wapley Nathan is a Sargent in the Army Cadets teaching children discipline, military and life skills giving children an opportunity to do something different.

Nathan's future goal is to go competing.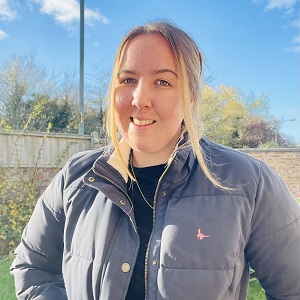 Sophie
Hi, I'm Sophie!

I have been riding horses from a young age and owned horses from 10 years old.

Equestrianism has been a constant source of joy throughout my life.

I have owned all types of horses, from Welsh ponies to full-feathered cobs to ex-racers, and have participated in all Pony Club and Riding Club activities.

I look forward to passing on my knowledge and experience to more equestrian enthusiasts!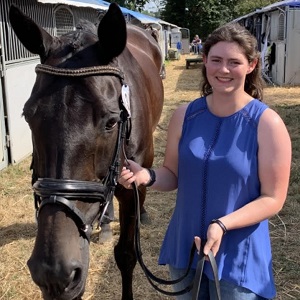 Sophie
My name is Sophie and I have been riding since I was 5 years old. I have always loved horses and wanted to have a career with them.

I have a MSci in Equine Science and have a passion for performance horse management and therapy and rehabilitation. I have competed up to the 3* level in Eventing and 1.20m in Show Jumping.

I am a BD trainee judge and in the middle of training up for my BD judge exams as well. I love teaching and helping my students reach their goals. I am super excited to be apart of the team!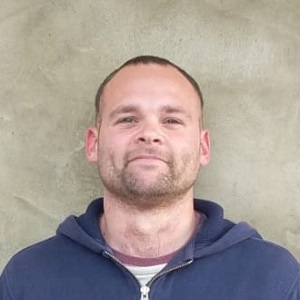 Corey

Corey is head stable groom at Wapley.
Corey is trained in first aid and started off at Wapley with his horse before he became part of the team.

Corey's job involves looking after all the horses and making sure the horses are fed and clean. Corey's main yard role is to ensure all the horses are looked after and the yard is always up to expectations.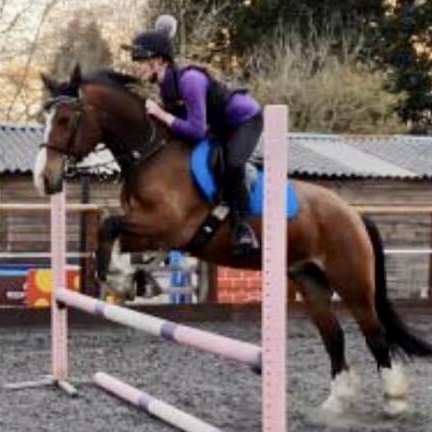 Chloe

Chloe is a dedicated Riding instructor here at Wapley Riding School.

Chloe has a passion for horses and owns her own horse called 'Blaze'.

Her passion and dedication is evident in her teachings for all levels of riders both children and adults.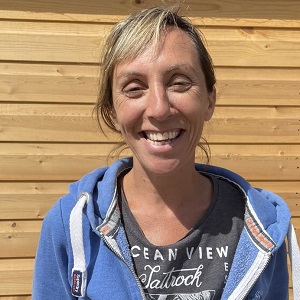 Jemma
Hi my name is Jemma.

I have previously enjoyed working at a trekking centre in Wales as a trek leader riding with groups of people into the mountains. In my spare time I enjoy Walking, cycling and horse riding.

Now living in Bristol I am looking forward to teaching at Wapley Riding School.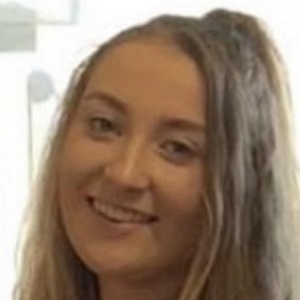 Rhiannon
Hi I'm Rhiannon!

I started riding at the age of 3 and have always had a passion for horses. I started riding at Wapley in 2018 and I am now a riding instructor and help out on the yard where I can. I have completed a level 3 extended technical diploma in Equine management and working towards my BHS levels in coaching.

I have loaned and owned horses from the age of 14 and have now have 2 horses which I am looking forward to competing in the future. I have ridden in different countries like Germany and Cyprus as well as around England due to being a military daughter. I have experience with all types of horses from foals to 5* competition horses and stallions as well as handling and riding difficult horses.
I would now like to pass on my knowledge to other riders who would like to learn and progress with their riding skills and hope they grow to have the same passion and love for the sport as I do and hope to bring joy into peoples lives.